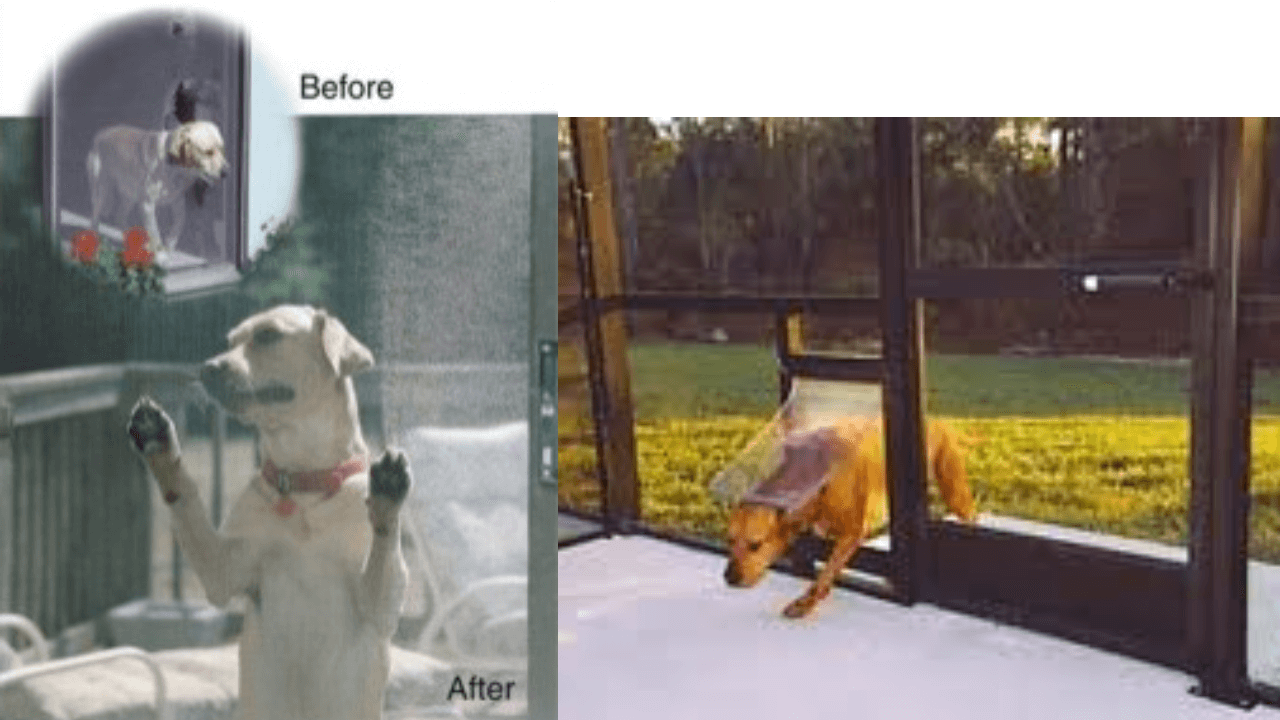 Get a Pet Door and Pet Resistant Screens
Do you have screen damage caused by your pet? Has your grass trimmer damaged the bottom of your screens? Do crawling bugs, snakes and lizards have easy access your pool area?
We specialize in pet door installation and special heavy duty pet screening that is resistant to damage caused by large pets.
Has your dog torn up your screens again? This is a common issue that home owners deal with.
Many times the solution can be as simple as installing a dog door to allow your pet easy access to your backyard using the pet door and not the screen.
Dogs lose the urge to go through the screen when they know they have another way in and out.
A dog door makes it easier on you and your screen doors because you're not constantly having to open the screen door to let your dog out.
Dog doors come in sizes small, medium, large and extra large. Small dog doors can also be used for cats as well
The Magnador is one of the best utility rigid-flap pet doors available. They are used in a variety of situations; screen porch enclosures, doors. storm and screen doors, walls and kennel situations. This highly versatile door is made of injection molded polypropylene for the flap and frame. This sturdy construction makes it ideal for hard use and pets with chewing tendencies. Flaps are replaceable, allowing for a long lasting install.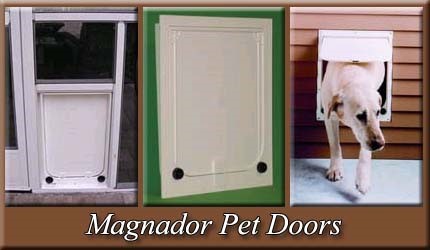 | | | | |
| --- | --- | --- | --- |
| Small (5-25 lbs) | 6 x 8" | 6 11/16 x 9 3/8" | 7 7/8 x 10 1/2" |
| Medium (20-60 lbs) | 11 x 13" | 11 1/2 x 14 1/8" | 13 x 15 5/8" |
| Large (50 lbs & over) | 13 x 19 3/4" | 14 1/2 x 22 1/2" | 17 x 24" |