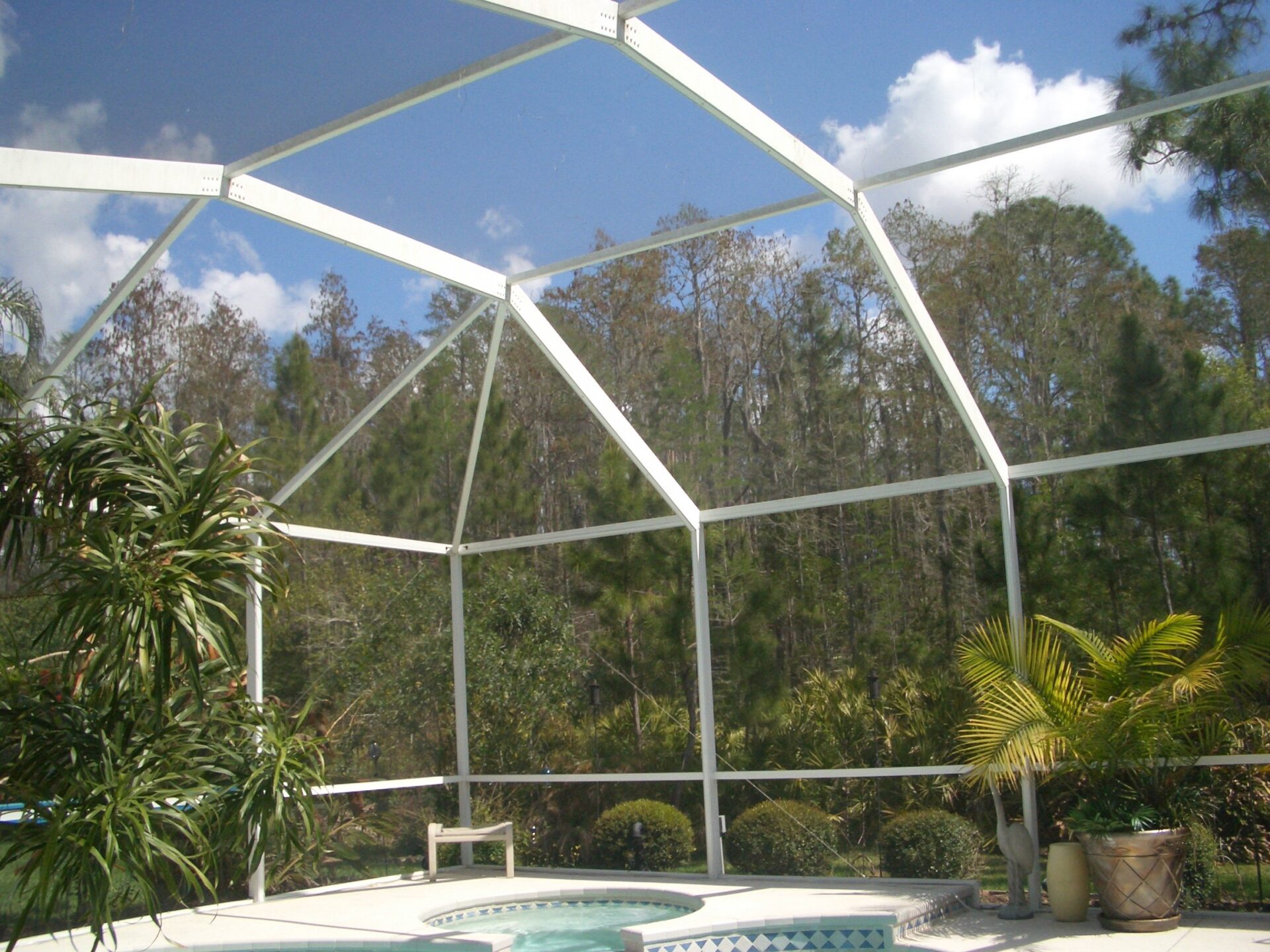 Proudly serving Tampa Bay from Westchase for more than 15 years.
Located in the Westchase community, we specialize in repairs from a single panel to complete re-screening of pool enclosures.
In business since 2003, we have served more than 8000 completely satisfied customers in the Tampa Bay Area.
Screens, Doors, Hardware, and Tie-down Strap Replacement
Keep bugs from entering your lanai through unsightly tears. Fix damage caused by storms, pets, or children.
We actually specialize in smaller jobs that require replacing individual panels and can gladly schedule to come out and discuss your repair needs and if approved, return to complete the repairs without interrupting your schedule.
In most cases we even can identify the necessary panels that require repairs, call you with a price quote and if approved, perform the repairs and leave a payment invoice that you can send in the mail, all without you having to lose time from work.
There is no job too small for us.
Pool Enclosure Restoration &
Re-Screening
If your pool enclosure or screen enclosure is in need of repair, Screens 'R' Us can get it to look like new.
Time, weather, fallen limbs, and other mishaps can take their toll on screen enclosures.
Using only the highest quality of fiberglass screening, Screens 'R' Us will guarantee your re-screening job is done right every time.
The average lifespan for a standard screen is approximately 8-10 years, this is when the screen starts losing its fiberglass charcoal color leaving silver fiberglass strand exposed to the sun, rain and elements.
If you start seeing a silvery reflection on the screen it may be time for a replacement.
The constant Florida sun & heat really takes a toll on the fiberglass material leaving the screen highly susceptible to tears, cuts and minor abuse.
We can restore your pool enclosure to look like new by replacing all:
In many cases, the lower support anchors have rusted and are no longer attached to the cement slab. We re-secure the aluminum structure by replacing rusted lower anchor supports as well as the tie down straps that may have rusted or cut by landscaping thus restoring the structural stability to the enclosure.
Door hardware damage is very common and we pride ourselves is completely replacing all the components on the door including the door handles, the pneumatic closer and accessories. If necessary, we even replace the aluminum kick plate and the rubber bug sweep that normally wear out or get damaged by abuse.
We even use special extrusion paint to touchup the door and make it look like new again. After we are finished, you will think that a new door has been installed!
Our team specializes in smaller jobs that require replacing individual panels. If you want to discuss your repair needs, you can call us to come by and complete the repair. We will send a payment invoice through the mail once we're done so you don't have to interrupt your schedule. We can repair and install the following: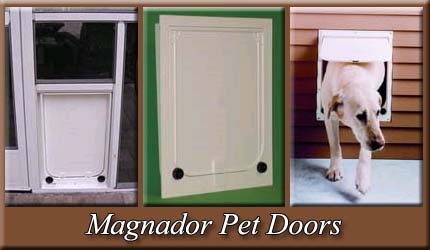 Check back later for some deals